Our Founder
Don Goodwin (1962-2021)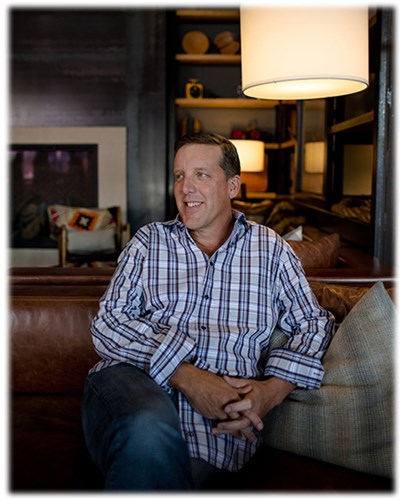 Don had a successful career of over 40 years, during which he had touched just about every aspect of the supply chain – from procurement to wholesale to marketing – giving him a 360-degree view of the food industry.
Don began his career as a graduate of Western Michigan University's Food Distribution Program and moved to retail, working at HEB Grocery Company and SuperValu. Don led Target's produce division with the rollout of Super Target in 1998 and served as the chief operating officer of Green Giant Fresh where he built retail and grower partnerships to expand the Green Giant brand.
While gaining direct experience in procurement, wholesale, marketing, and merchandising, Don realized there was a need for strategic insights, marketing services, and business development at the grower-shipper level. He left his traditional corporate career in 2004 and started Golden Sun Insights.
Throughout his career, Don has received many accolades, including being honored by The Packer 25: Most Influential Leaders in the Produce Industry. An expert in licensing, Don also helped found Imagination Farms, a fresh produce distribution company focused on increasing children's consumption of fruits and vegetables, and negotiated a partnership with Disney Consumer Products division to include fresh produce under the Disney Garden brand.
Don had the privilege of attending Harvard's Agribusiness seminar and sat on the Blue-Ribbon Panel for Food Foresight for many years, a forward-looking trend group specializing in agriculture. He spent a considerable amount of time researching trends and became known for giving clients pragmatic, real-world advice on capitalizing on these trends. He was a well-respected speaker at industry events and university symposiums, both nationally and internationally.
Don's strategic vision and passion for produce will continue to drive how we approach our work, and we will carry on his legacy through our dedication to our clients.

"Death does not scare me, not living a life to make a difference does."