Creating Forever Delicious™ Berries
Overview
Ever Tru Farms is a vertically integrated year-round supplier of premium quality strawberries with superior taste. As pioneers in the hydroponic produce industry in Ontario, Canada, Ever Tru Farms has a refined process that will allow them to provide consumers with more consistent and better-quality berries. Ever Tru Farms has partnered with GoldenSun Insights to develop a growth and marketing strategy for their new standard of berries.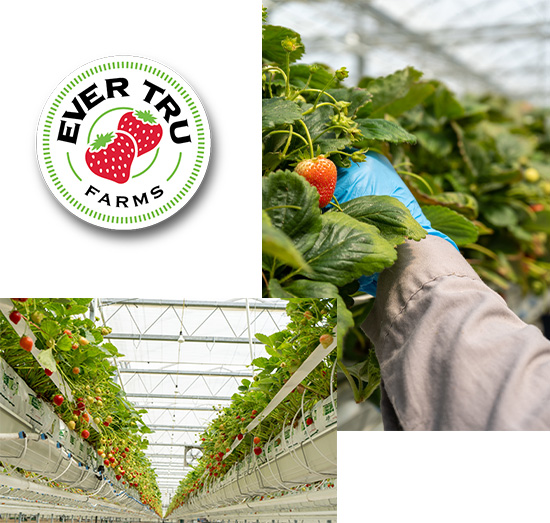 Strategy
GoldenSun Insights began by building out the Ever Tru Farms brand from the ground up. Creating brand colors, fonts, archetypes, social platforms, and a consumer-facing website in order to increase awareness of the brand and position themselves as the unique product they are. Using organic marketing methods, GoldenSun Insights deployed consumer giveaways and worked with local businesses within the community to grow a loyal consumer following. Additionally, GSI built out a robust marketing plan and materials for the business development team to utilize, including photography, sales decks, sell sheets,retailer toolkits, website development, and eCommerce support.
Results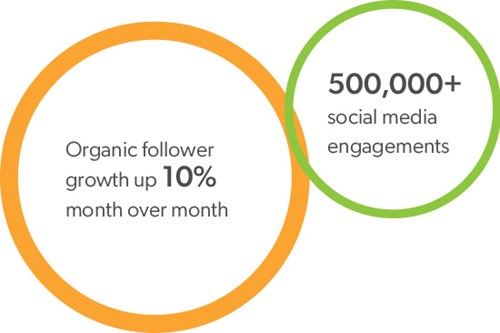 Ever Tru Farms is a leader in the competitive hydroponic farming industry. Within its first two years, with the assistance of GSI's team, Ever Tru has secured three partnerships with national retailers, committed to a year-long merchandising program.