Increased Sweet Corn Category Sales in Select Retailers Through Extensive Marketing
Overview
Amaize is a rare breed of sweet corn grown in limited supply by Crookham Company. It took 22 years to develop Amaize sweet corn, testing over 10,000 varieties of corn before finding the perfect balance of pop, crunch, and real corn flavor. Crookham came to GSI looking for strategic insights to bring this new variety to market.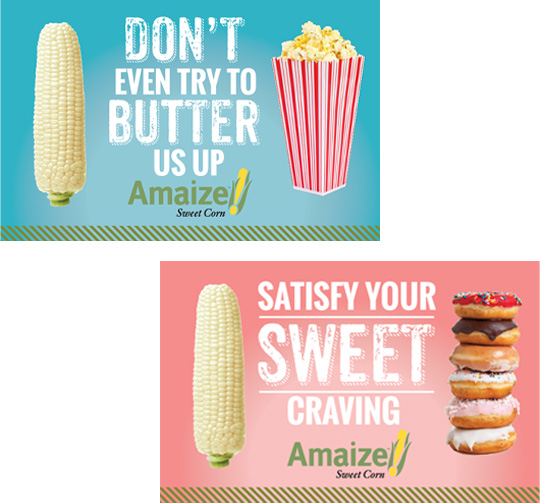 Strategy
GSI and Crookham identified and supported growers to deliver the best tasting sweet corn on the market. Each year, the GSI team partners closely with retailers to provide marketing collateral and support to stores nationwide. GSI has organized TV appearances, demos, and Meet-the-Grower events to support this program. Through these multi-layered marketing tactics, Amaize has developed a loyal fan following with both retail buyers and consumers. By tying together business development, strategy, and marketing, GSI was able to engage consumers and launch a successful Amaize program.
Results
Amaize is now sold exclusively to retailers during the summer months, with each new season bringing successful results. Retailers see Amaize as a point of differentiation for their stores, resulting in high engagement from consumers not only during the season, but yearlong. GSI and Crookham took a commodity product like corn and developed it as a quality differentiator for the category.